Court Cavendish focuses on investing in fast growing technology-based, social good and social trend businesses at various stages of development, from absolute start-ups to pre-IPO raises. Whilst the sectors Court Cavendish invests in are diverse, the portfolio companies share a common theme: a passion for making a positive impact on society.
Juvenescence is an innovative biotech-longevity company working to understand how to modify the fundamental molecular, cellular and tissue pathways of aging. With a team of world class drug developers, Juvenescence then seeks to create new therapies that prevent age-related diseases and democratise these breakthroughs by formulating clinically validated supplements.
Oxford Medical Simulation
Oxford Medical Simulation delivers award-winning virtual reality medical and nursing simulation – training healthcare professionals efficiently and effectively to improve patient care. Using either virtual reality headsets or standard computers, learners can engage with fully interactive, acutely unwell patients, managing the patient as in real life: diagnosing, instigating treatment and interacting with their interdisciplinary team against the clock. The environment, patient and other team members are fully interactive, with conversation and physiology adapting to user actions and treatment. Users then receive personalised feedback, performance metrics and a guided self-reflective debrief. This helps educators save time and money in delivering quality, flexible, measurable training that improves patient care.
DocTime is an online medical service app operating in Bangladesh with the aim of expanding access to affordable healthcare services. DocTime enables patients to access video consultations with doctors 24/7, providing instant access to professional medical advice and prescriptions. DocTime verifies every doctor to make sure only authorised doctors are providing consultations, and enables patients to keep their previous consultation history and view online prescriptions.
Enlivex offers off-the-shelf, universal, macrophage reprogramming cell therapies for life-threatening diseases, which can lead to disease resolution. Enlivex's mission is to establish new equilibriums that solve complex diseases. The company focuses on developing a pipeline of macrophage reprogramming drugs to tackle solid cancers, Sepsis, COVID-19 and other conditions. The pioneering Allocetra™ cell-based therapy breaks with old paradigms and effectively treats numerous acute conditions through a radically different clinical approach.
Northern Leaf cultivates medicinal cannabis. With the latest systems in place for temperature, light exposure and nutrition control, Northern Leaf manages and traces the seed-to-sale process to create a standardised product of the highest quality for medical use. Northern Leaf brings a pioneering industry to Jersey and is fully compliant with evolving regulation and legislation in this burgeoning sector of the UK economy.
ZiO Health develops multi-functional electronic devices for measuring, testing and detecting the molecular composition of chemical and biological substances for the presence, absence, or quantity of target molecules. Its mission is to support society to lead happier and healthier lives. The company empowers people to optimise their health and prevent sickness, by providing innovative home diagnostics and personalised testing solutions using its advanced technologies, scientific research and pioneering and innovative global team.
Cortex Therapeutics provides Prescription Digital Therapeutics (PDTs) for the treatment of visual and neurological medical conditions. PDTs are a new therapeutic class, known as 'software drugs', that treat diseases and clinical conditions, and are prescribed and reimbursed the same as traditional pharma products. Cortex Therapeutics PDTs are personalised and automatically tailored to patient's specific deficiencies, and Cortex Therapeutics has built a pipeline of potential new PDTs across varied target markets.

Accession Healthcare provides pharmaceutical organisations with the insights needed to put innovation at the heart of their market access strategy. Accession offers a range of services, including: health invocation; customer insights; value prepositions; pathway analysis and real world data; models and materials; and training. 
Biolink.Tech is working to develop the world's first Private AI, which seeks to use machine learning and gamification to measure, manage and motivate users to achieve a healthier lifestyle. Its goal is to deploy this technology to help millions of people reverse obesity and Type 2 Diabetes. Biolink.Tech gathers unique health data from its own and its partners' sensors and devices, and uses personal health data and AI to integrate into programmatic self-management of weight loss and Type 2 Diabetes management, addressing underlying immunological deficiencies, not symptoms.
AirSensa specialises in the collection and analysis of environmental data to gain a real-time picture of hyper-local air pollution. AirSensa builds sensor meshes comprising hundreds or thousands of relatively low-cost sensors, connecting them to AirSensa's highly scalable STORRM software platform to collect real-time, granular, continuous readings that lead to much more accurate mapping of pollution, including real-time identification of 'hot spots' and unexpected blooms of pollutants. The meshes can be installed in partnership with local government or for large industrial and commercial customers. Crucially, unlike previous solution, AirSense operates at ground level, enabling users to understand pollution levels where citizens are located.
MillTechFX by Millennium Global *
MillTechFX offers market leading FX services combined with cutting-edge technology. It was created to allow Institutions, Asset Managers and Corporates to benefit from Millennium Global's currency management heritage and purchasing power within the multi-bank FX market. Via the MillTechFX platform and its independent services, clients can directly navigate the multi-bank FX market and enjoy low-cost FX execution and streamlined operational processes.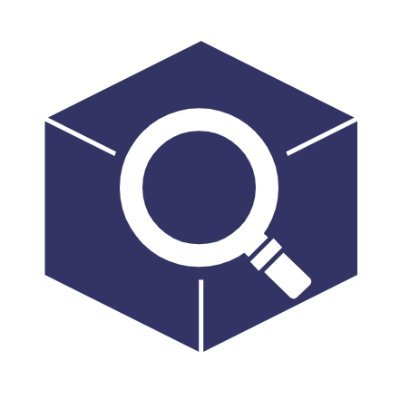 seedata.io* seedata.io uses deception technology to help businesses identify data theft or leakage incidents undetected by their own network security perimeter, significantly reducing incident cost. Protecting data and reputation with their cybersecurity defence platform, seedata.io seeds clients' systems with unique, trackable data records and monitors surface, deep, and dark web sources for external exposure of these seeds. seedata.io then analyses all events connected with these seeds using a complex rules engine to identify security incidents. If security protections have been breached, seedata.io keeps clients informed with rich reports to enable investigations and response plans.
Red Rickshaw is the largest Indian online grocery store in the UK, offering produce and spices sourced from all over the world. It empowers home cooks to create authentic Asian cuisine and interesting new ingredients that are hard to source from traditional UK supermarkets. Red Rickshaw also provides a wholesale service to the restaurant trade, and has recently launched a world-foods recipe box subscription service called Feast Box.  
Meerson Watches is the British design house founded by Alexandre Meerson. It manufactures watches in Switzerland and specialises in bespoke, made to order, and modern timepieces. Meerson offers elegant disruption, a highly personal experience, and seeks to change the very idea of what a watch can be.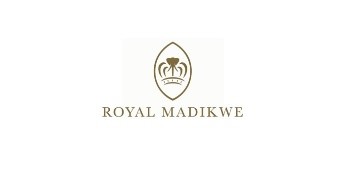 The Royal Madikwe is an intimate luxury safari lodge based in South Africa and run by a close-knit, experienced team with a dynamic workplace culture based on participation and democratic decision-making. Through an uncompromising dedication to service excellence, The Royal Madikwe offers nothing short of luxurious accommodation, sincere hospitality and spectacular wildlife encounters. It is passionately committed to responsible tourism practices and strives to combine tourism, environmental management and local economic development. Twenty percent of all profits are re-invested into local community projects.
Airbnb is the world's largest online vacation rental marketplace. Through the service, users can arrange accommodation, primarily homestays, and tourism experiences or list their properties for rental, with Airbnb charging a commissioning on the services booked via its platform. Airbnb listed on the NASDAQ in December 2020.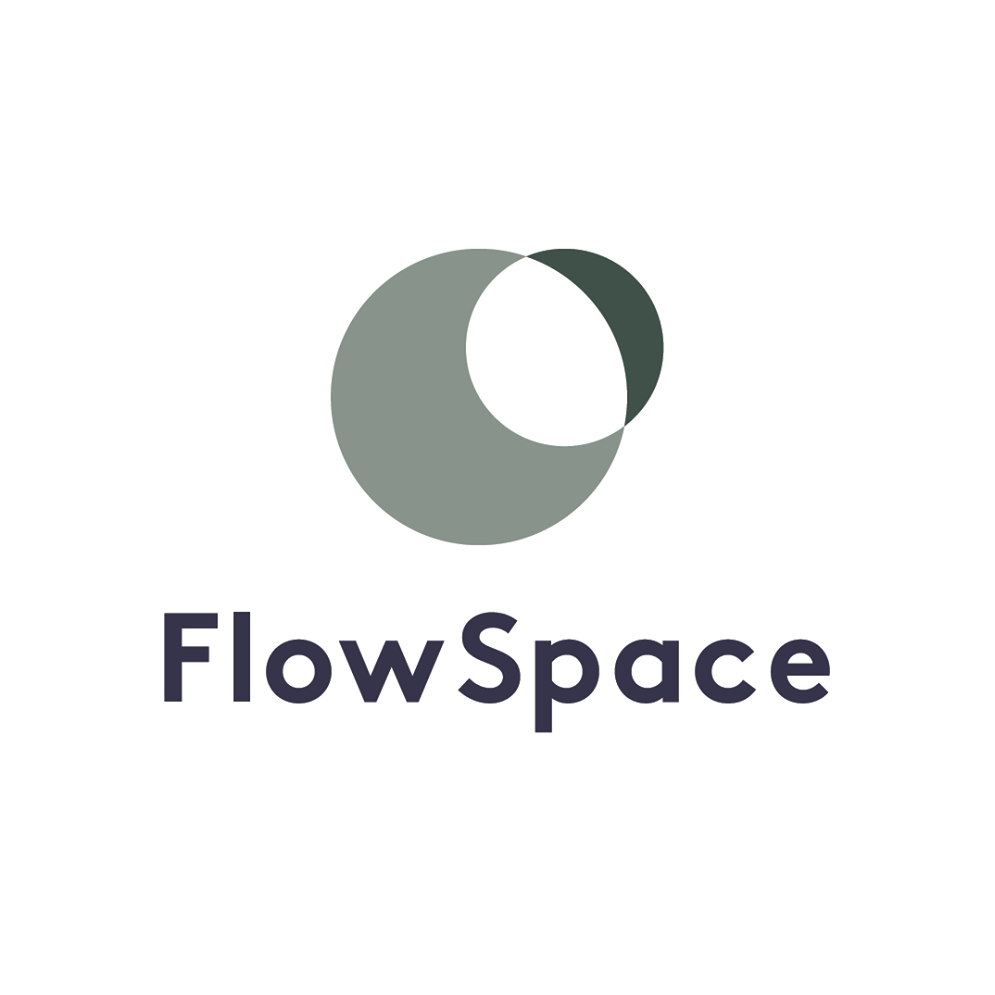 FlowSpace is an innovative platform enabling the future of work for a hybrid and remote workforce. The company connects people with a network of local spaces and services where they can work and meet, empowering employees to reclaim the separation of work and home. Firm believers in the 15-minute city – where work, amenities and more can be accessed within 15 minutes of your home – their platform aims to help people live more sustainably and avoid commuting to crowded metropolitan centres.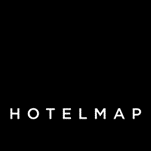 HotelMap is a technology platform focused on hotel booking for events – in particular conferences and trade shows. HotelMap operates in 512 cities worldwide and is used by the world's largest event organisers, including Reed Exhibitions, Informa, DMG Events, Clarion, Financial Times; plus corporate organisers such as Cisco, EA Sports and Amazon Web Services.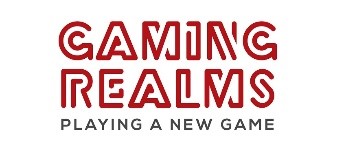 Gaming Realms is a developer and licensor of award-winning games featured on some of the biggest gaming sites in the world, with operations in the UK, US and Canada. Through its unique IP and brands, Gaming Realms is bringing together media, entertainment and gaming assets in new game formats. As the creator of a range of Slingo™, slots and casino games, Gaming Realms develops a 'Slingo' genre of games for its partners internationally, marrying compelling slots and bingo mechanic with other recognisable brands.
Swivel is the UK's first video-powered job marketplace, combining bite-sized video profiles, artificial intelligence and a user-friendly platform. Working with both employers and candidates, Swivel aims to revolutionise the hiring process for 'blue collar' workers by matching candidates faster and ensuring recruitment cost savings for each new hire. Partnering reliable, energetic, and committed people with their employers, Swivel can help make the hiring process swifter, fairer and with greater diversity, while enabling candidates to focus on telling their story.
Florence is an online marketplace that connects independent nurses and carers with the shifts they want. Florence allows care homes to choose the best nurse or carer for the job, either by inviting them directly or letting them apply themselves. Via its website, Florence allows users to manage everything from posting shifts to submitting and approving timesheets, and helps care homes to establish lasting relationships with temporary staff. Prioritising the safety of residents, the company runs rigorous background checks for everyone that signs up, and works closely with certified partners like Onfido, the NMC Register and the Disclosure and Barring Service (DBS).

HC-One, the kind care company, offers high-quality memory care, nursing, residential and specialist care for older people. It aims to be the first-choice care home in each community for Residents and Colleagues, achieving this mission through providing the kindest possible care to Residents. HC-One is the largest care home provider in the UK, operating over 320 care homes in England, Scotland and Wales. HC-One's carer training and development programme has been recognised as a 'Centre of Excellence' by Skills for Care, and the organisation was recognised as the Care Home Group of the year at the National Care Awards.
Elevation is a specialist asset manager and investor in the UK healthcare real estate sector. Elevation acts as a conduit for global institutional capital to access the fragmented UK healthcare real estate sector. In doing so, Elevation is a serial financier to a growing, yet underserved market which provides significant positive social impact.
Elevation strives to deliver unparalleled competence and intelligence, market leading asset management services and robust shareholder risk-adjusted returns over cycles. The Elevation team brings together a wealth of complimentary expertise and know-how in real estate investment and asset management across REIT and non-REIT structures, real estate development, care and healthcare facilities operations, lending to healthcare credits across the capital structure and related structuring.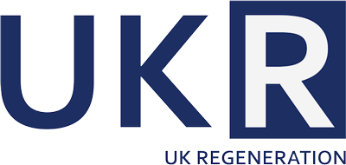 UK Regeneration is a development company that seeks to create a new village centre and new homes on land situated to the east of Biggleswade, Bedfordshire. In total the proposal is for 1,500 new homes with a wide range of associated facilities including a new primary school and a wide range of non-residential uses from a bakery to farm shops and coffee shops that together will support a way of life that is the best of urban and country living.
Cool Living Properties is a property maintenance, management and development business based in Palma, Mallorca. It offers a range of services to ensure clients' homes are kept in excellent condition, including property management for individuals who do not permanently live on the island. Its development team locates project sites, manages and co-ordinates new build housing projects, bringing together lawyers, architects, project managers and constructors.
* Denotes an investment held by the Patel Family.
** Denotes an investment held jointly by Court Cavendish and the Patel Family.