With over 30 years' experience in the health and social care sector, Chai has been linked with some of the sector's biggest names. He was formerly Chief Executive and architect of the modern Priory Group, and created Care First through the merger of the original Court Cavendish and Takare.
In 2011, Chai founded HC-One, which under his leadership went on to become the UK's largest residential care provider. He stepped back as Executive Chairman in 2017 and retired as Chairman of the HC-One Board in 2019.
Alongside his work with HC-One and Court Cavendish, Chai is also the Founder and Chairman of Elysian Capital and sits on the Board of Elevation Advisors. He retains significant philanthropic and charitable interests via his family foundation, Bright Future Trust, as well as serving as a Patron of BBC Media Action (formerly known as the BBC World Service Trust) and is a Board Member of the Duke of Edinburgh's International Award Foundation.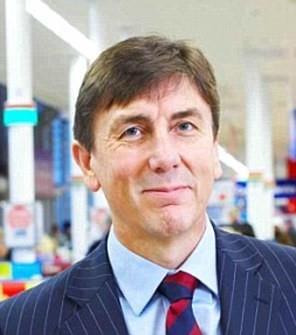 Laurie is a global executive with board and operational experience in both public and private businesses in the UK, EU and globally. He has in depth knowledge of the FMCG, Retail, Logistics and Hospitality sectors, and a strong track record of strategically growing and restructuring businesses in these sectors.
Laurie spent half of his career at Tesco PLC, the UK's largest retailer. He joined Tesco in 2000 from PepsiCo and was part of the team that built Tesco into a FTSE 10 company with revenues of £72 billion, 34 business units, operations in 14 countries, and coverage of 50% of the world's population.
Since leaving Tesco in March 2014, Laurie has worked in a variety of private equity and consulting roles. He led a team for Boston Consulting Group in a South African retailer that launched a discount format; was on the Board of the carved out transport division of Stobart plc, the largest logistics company in the UK, resulting in an IPO four years later; and for the last three years (2017-2020) was the Executive Chairman of Boparan Restaurant Group (BRG), a 150 site restaurant group which he restructured, made profitable and repurposed away from "casual" into "fast casual" dining. Most recently, Laurie joined the Board of Madrid-based Deoleo, S.A., the largest olive oil business in the world.
Having joined Court Cavendish in 2021, Laurie now provides strategic expertise and mentorship to supercharge the development and growth of several Court Cavendish portfolio companies. This includes sitting as the Chairman of the Board of Red Rickshaw, the UK's largest online Asian grocer and World Food recipe box provider.
Catherine qualified as a Chartered Accountant in 1986 and worked for KPMG for 16 years, latterly as a Director responsible for a portfolio of clients in the Entertainment and Charitable sectors. She has extensive experience in Group reporting, statutory and management accounts, financial modelling, re-structuring, re-financing, budgeting and forecasting.
After leaving KPMG, she was the Group Financial Controller at Westminster Healthcare and, linking up with Chai and Court Cavendish again, at the Priory Group. In both roles she was responsible for overseeing and managing all major financial functions.

In 2011, she joined Court Cavendish Limited to be a part of the team which worked to create HC-One from the rump of the bankrupt Southern Cross care home group, a feat that was achieved in just 92 days. She has since continued to serve as a Director at Court Cavendish, supporting the organisation's move into investment management.

Outside of work, Catherine has acted as a Governor in a school for children with Severe Learning Disabilities and is honorary treasurer for a number of local sports clubs.

Director of Tax and Investment Structuring
Over a 50-year career, John has accumulated extensive experience advising UK and overseas groups on a wide range of both UK and international taxation issues. His career started with the then Price Waterhouse, where he qualified as a Chartered Accountant. From there he joined the group taxation department of British Leyland as a corporate tax specialist, before co-founding Chiltern Financial Services, a boutique corporate and personal tax consultancy.
Chiltern Financial Services was later sold to BDO LLP, with John moving to become an equity tax partner, before later joining Kingston Smith LLP as a tax partner. John joined Court Cavendish as Director of Tax and Investment Structuring in 2018.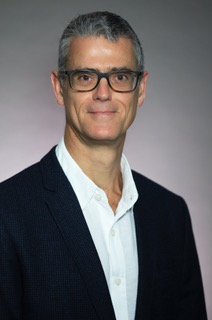 Ben is a CFO and board director with over fifteen years' experience in the healthcare industry. His in-depth knowledge of the sector includes insurance and provision, investment, and operations, enabling transformation of start-up, scale-up and mature companies, throughout a range of markets including the UK, Asia and Australia.
Ben studied Mathematics at the University of Oxford, qualified as a chartered accountant with PwC, and worked as a corporate financier with UBS.
After senior finance roles with Logica and Associated British Foods, in 2005 Ben moved into the health sector. He worked for Bupa for seven years, and was Finance Director for Bupa's international health insurance division, covering a range of markets in Asia, Europe and Latin America. In 2013, Ben was appointed Chief Financial Officer of Simplyhealth, leading the business through significant operational improvement and business change, including a major divestment, new market entry and brand redevelopment. More recently, Ben was the Chief Operating Officer of Doctor Care Anywhere, the rapidly growing UK-based doctor-led telehealth business, as it doubled revenue and went through IPO.
Ben's first engagement with Court Cavendish is as Chief Financial Officer of DocTime, a Court Cavendish backed virtual healthcare provider, where he is working with the CEO and the Founder on strategy, business development, fundraising, and developing the financial processes and controls to support the business scale up.